Have unique and memorable moments by discovering the most amazing places, assisted by experienced local guides. Take the best pictures in a panoramic excursion in an authentic old American fashion car or visit places of local interest to feel and contrast the atmosphere between the old and colonial with the modern trends of the city. Perhaps you are interested in a particular subject, just let us know and we'll make your city tour come true, taking you to the Havana places of your dreams.
Main interpretation stops at The Christ Blessing Statue, The Morro-Cabaña Fortresses and Revolution Square, while passing by Old Havana, the Havana Tunnel, China Town, the University, Vedado neighborhood and the Malecon.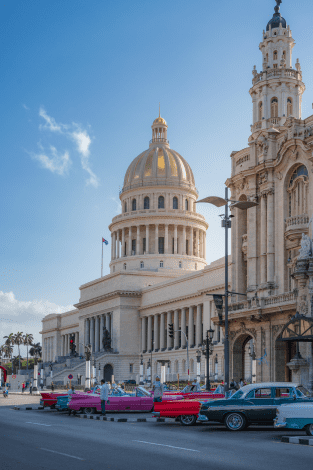 Walking guided city tour, 4 hours:
Main interpretation stops at Hamel's Alley, Havana Malecon, The Capitol, and most important sites in Old Havana.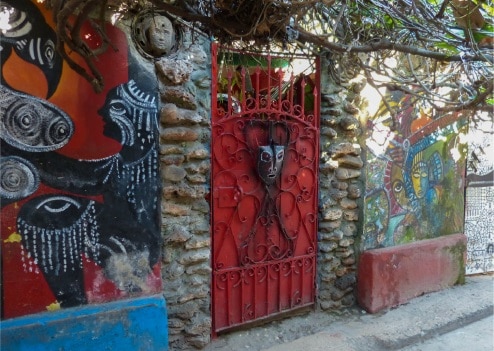 Authentic Afro-Cuban cultural project who invites visitors to get in touch with Yoruba Religion.
It's more than a wall to prevent the sea coming into the city, it's a symbol of it. Silent witness of important events in Cuban history.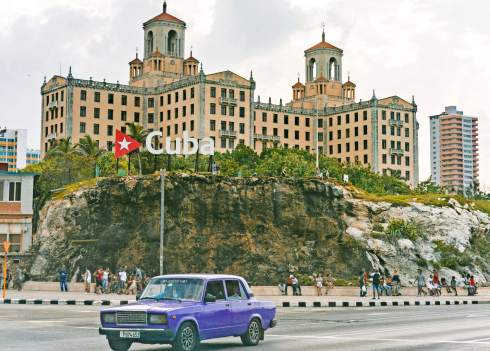 Crowded, interactive, full of cultural projects and entertaining proposals. Famous jazz night club La Zorra y el Cuervo, shops, ice-cream parlor Coppelia are examples of what visitors can find there.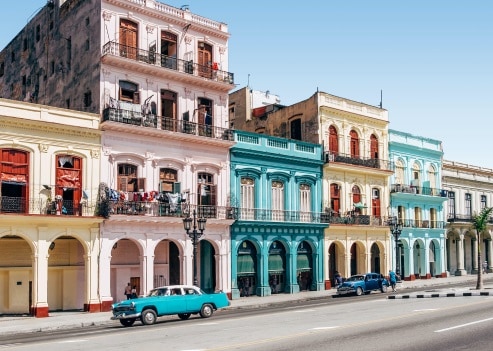 The foundational site that enchants with its plazas, narrow streets and traditions that last for more than 500 years.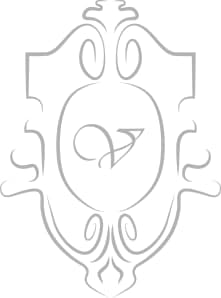 Personalized unique experience tours:
Taking into consideration our guests' special interests. Examples of previous experiences are: Cuban-African Yoruba religion herbal medicine or Havana night life.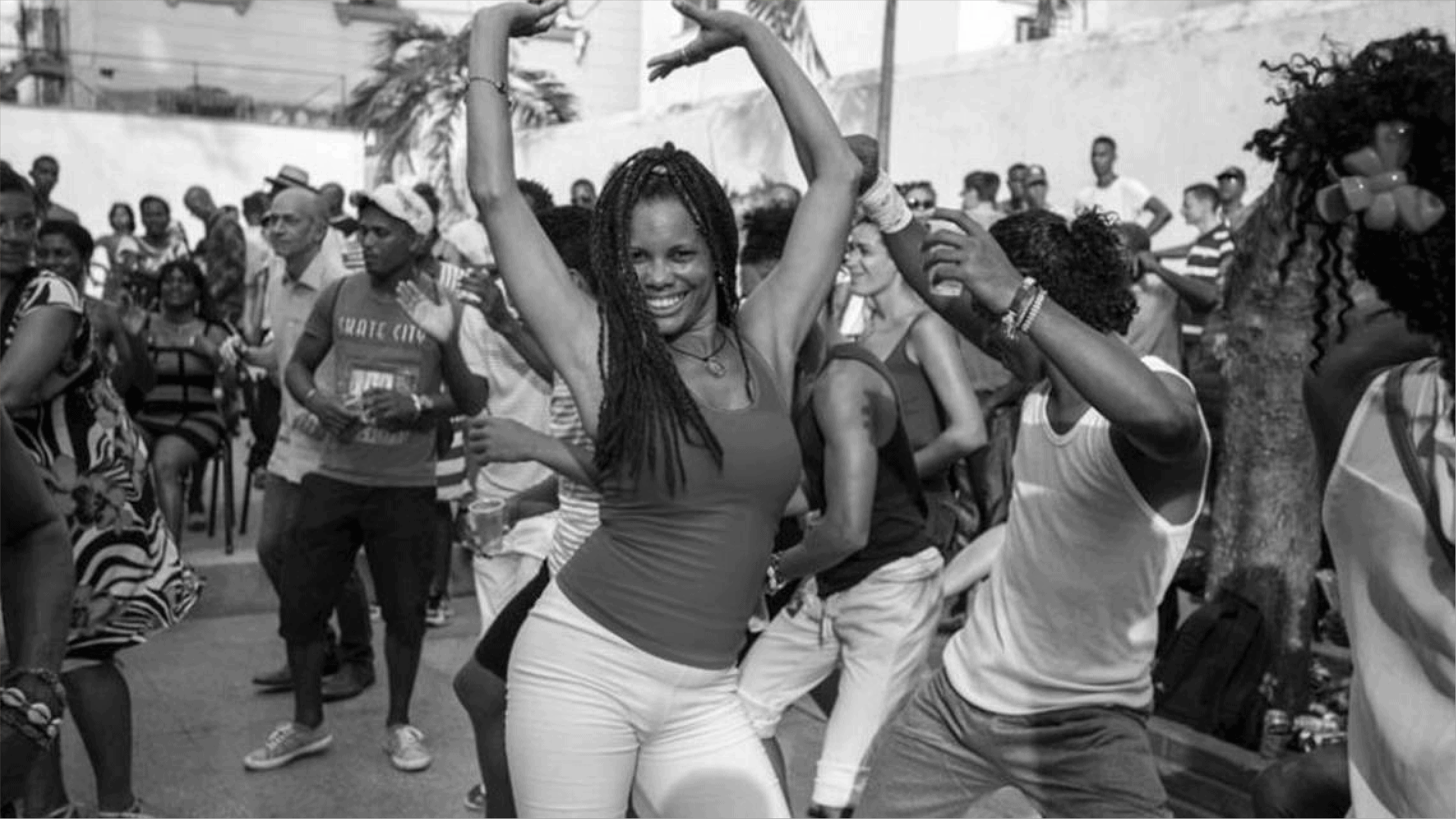 This 3-hours-walking tour will take you to places where rumba is spontaneously danced by common people in a "solar"
You will watch people with no professional studies dancing rumba as part of their rituals to honor their gods and goddesses.
You could also mix with them and participate in the religious party by dancing, eating and drinking the typical and traditional meals and beverages.
 You will be assisted at all times by a professional dancer who will guide you and be your partner in the event.
Duration: 3 hours.
Frequency: available only on Sundays.
On the route to Cuban modern dances:
Have the unique opportunity to visit the headquarters of important dance companies in Havana and watch them rehearsing, have conversations with their dancers and learn directly from them.
At the end of the tour you will have a colloquium with a Cuban dance celebrity to share opinions and anecdotes. Attend at the company's performance that day. Transportation is included.
Duration: 3 hours.
Frequency: from Monday to Friday.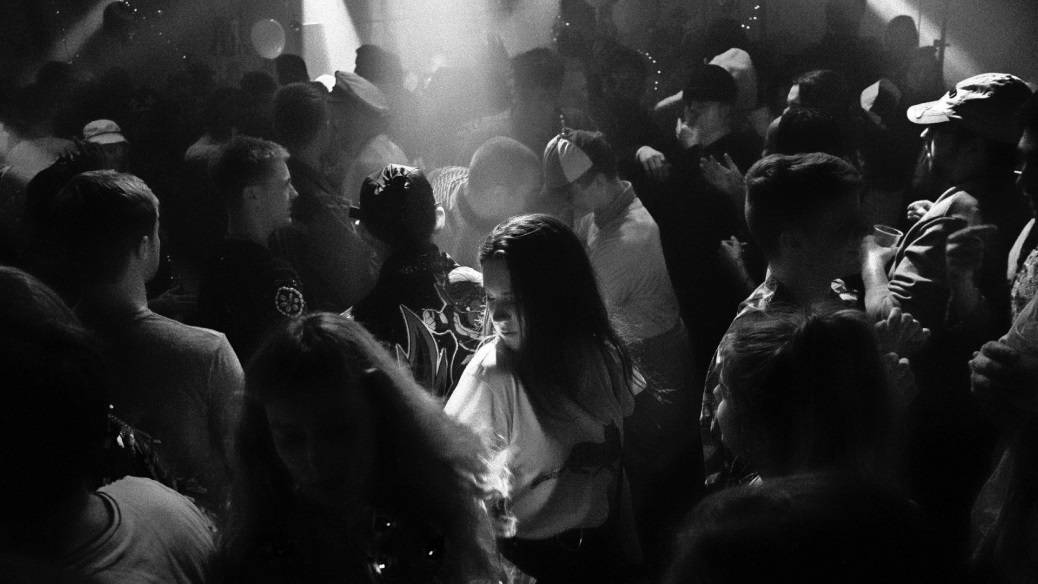 Let's dance tonight! Go with your teachers to the most fascinating places for dancing in Havana.
Put into practice everything you've learned with them. This is a tour for night lovers eager to party so alcohol, food, music and fun will be present all the time. Transportation is included. Food, and alcohol are not included.
Duration: 4 to 5 hours.
Frequency: from Thursday to Sunday.