Welcome to our family Album
Be our guests and become part of our family.
Share your memories with us
juli-augusti 2023 Vi bokade detta hotell i sista minuten och vi kunde inte välja ett bättre boende i Havanna. Eduardo tog emot oss vid ankomstkvällen och han såg till att vi kände oss hjärtligt välkomna på alla sätt och vis! Hotellets gemensamma utrymmen är inredda med antika möbler och hotellrummen är rena och fina! Sammanlagt bodde vi i 9 nätter och vi trivdes väldigt bra! Hotellchefen, Jorge och all personal på hotellet var hjälpsamma och mycket gästvänliga! De svarade på alla våra frågor med ett leende på läpparna och de var mån om att vi trivdes både på hotellet och i landet! Jorge var hjälpsam i alla lägen och det var vi glada och tacksamma för! Frukosten var utsökt och middagarna vi åt vid två tillfällen smakade prima! Under hela vår vistelse blev vi behandlade med värme och kärlek och vi kände oss som hemma! Vi rekommenderar detta hotell som erbjuder trivsel, personlig service och hemkänsla! Ett stort tack till alla som arbetar på hotellet ! Seble & Meseret
Great Boutique Hotel with friendly, informative and experienced staff. Manager is the most helpful I've come across. Excellent food and a good Cuban breakfast to start the day. Nice rooftop terrace for the sun lovers!! WiFi could be better.......
Stephen McGannon
2023-07-11
The hotel manager was waiting for us on the street. Helped us with our bags and then sat us down. He charmed the pants off us with stories, kindness and fresh mojitos. Rooms are spacious, clean and modern. The view from the balcony is the real deal Cuba. On a July evening, music in the distance, mopeds zipping by and crazy heat, there's nowhere else you'd rather be. He told us that we were the first Irish people to visit the hotel. I'm sure we won't be the last as this is a little gem of a boutique hotel.
A very wonderful stay at the Vapor 156. Jorge was a wonderful host finding us a vintage car to tour the city and finding wonderful restaurants to have dinners. The air conditioning worked quite well and the rooms were awesome. Breakfast had the best scrambled eggs ever however the fly problem needs correction. (somehow?)
Uma ótima estadia!!! Um local com muito charme. Recomendo!!
Muy buena experiencia! Lo mejor es que todo el staff son grandes anfitriones, resuelven todas tus dudas sobre la ciudad, te ilustran sobre lo que debes tener en cuenta sobre, cambiar dinero, donde comprar, alimentación ñ, que sitios visitar es fantástico el trabajo que hacen. Adicionalmente son muy amables y te sientes como en casa! Quiero felicitar el trabajo de Jorge el administrador y de todos los chicos y chicas del stuff, Ramón, Óscar, y el resto de conserjes y personas que brindan el servicio de alimentación tienen todo mi agradecimiento y el de mi familia y las felicitaciones por brindar un inmejorable servicio. El desayuno incluido dentro del alojamiento es muy rico y de buena cantidad para iniciar la jornada a la cubana, a la llegada te reciben con un brindis de un mojito cubano... El mejor que probé y la habitación donde estuvimos cumplió completamente con nuestras expectativas. Los espacios comunes del hotel son hermosos y muy bien cuidados. si he de poner un pero le falta un closet o una cajonera a la habitacion El conclusión COMPLETAMENTE RECOMENDADO. Esta es la mejor opción de alojamiento en centro habana
Short version: simply perfect. We stayed total 8 nights at Vapor 156, it's a beautiful old Cuban style boutique hotel. The employees in the hotel are English speaking and very friendly, besides that, they are very helpful in showing directions and providing information about what and how to do in Havana. We stayed in two different rooms (we didn't book up front), one with private breakfast and one regular room. Both rooms were very nice, air-conditioned and good cleaned. Breakfast is good, and the cocktails are particularly good. Dining we didn't do at the hotel, but is also among the options. You can pay by card here, which makes it extra easy. We definitely would recommend this hotel and book it the next time again.
Thomas Evansen
2023-03-11
We had a fantastic stay at Boutique Hotel Vapor 156!!!! The entire staff was amazing and accommodating. The room was peaceful and well furnished. Cocktails available 24/7! Special thanks to Jorge, Oscar, and Ramon!
Gladis Indira Ali Agurcia
2023-02-23
It has the best staff, starting with Jorge as administrator and host, a 10 for him, continuing with Oscar, how much human warmth, professionalism, attention, education, the blonde, what a beautiful girl with a big heart, in the kitchen Nelson, how much professional value, efficiency and rich seasoning a master's degree at your service, El Niño from the laundry, a treasure of good energy, feelings dedicated to his work, and above all very grateful for the opportunity to have him! Hotel Vapor156 are the best in Havana, they are not a hotel, they are a family waiting for their foreign tourist family! Feedback
Francesco Moody G
2023-01-12
Ottima scelta Posizionato in una strada autentica, all'interno è meraviglioso. Corte interna, terrazzine private delle camere, comodissimo e pulito. Il personale è estremamente disponibile, lo chef un gran plus: mojito e colazioni spettacolari.Consigliatissimo.
Hermoso! Somos una pareja italiana en luna de miel, el nuestro alojamento se fue de maravilla son todos agradables y disponibile por un ayudo, el lugar es precioso limpio y lindo , se puede tomar El café mejor de toda la Habana! Desayuno da rey y reina.❤️
Quaint and welcoming Such a welcoming and quaint boutique hotel. Very tastefully decorated in colonial style really gives you a feeling of the olden days. Staff are lovely and friendly and take the time to really engage with you. Lovely mojito on arrival which was very welcome after a day's sightseeing. Rooms are beautifully decorated with a lovely shower room including toiletries and hairdryer. Venture upstairs to get a real feel of history with a lovely little balcony overlooking the streets. I would recommend this hotel in a heartbeat. Thank you Jorge and co!
Stand out great place to stay for the authentic Havana experience Very welcoming team (I can't recall all the names but especially Jorge, Oscar and Mario) who really looked after us during our 5 night stay and helped with arranging transport, tours (very good value) and dinner reservations, as well as general advice on e.g. finding ATMs. Very comfortable rooms nicely furnished in colonial style in a great location in Vedado area. Excellent breakfasts- the best we've had on our recent travels across many countries, not just Cuba! Would thoroughly recommend to anyone who is looking for authentic Havana experience.
Hôtel plein de charme, une "pépite" au coeur de La Havane Hôtel récent au coeur de La Havane situé dans le quartier Central Havana à la limite avec le quartier d'El Vedado. on peut se rendre dans Havana Vieja en 30 minutes à pied; L'hôtel est une petite structure : une maison Coloniale restaurée avec un souci de décoration, des détails et du confort omniprésent. Le petit déjeuner est copieux et délicieux. Le personnel est très aimable et attentif au moindre besoin des clients que ce soit pour réserver un taxi, organiser une visite. Nous avons d'ailleurs pu faire une visite guidée par Oscar dans des quartiers de la Havane en dehors des sentiers battus.
Amazing Customer Service & Lovely little Hotel If I ever come back to Havana I'm defo staying here.The manager (Jorge) and his staff go out of their way to help you, they are all very friendly and welcoming which created a really lovely environment. Practically they helped us quite a lot e.g general info, taxis, arranging a tour due to our original tour car breaking down, help when my partner got sick etc… (if you need to book anything you can do it through them and they are happy to help - we didn't know this before we arrived and had booked some things already)The hotel itself is lovely, stands out on the road it's on as it's well looked after. We had a small room with everything you need. (If you opt for one of the larger Government hotels, you may get larger rooms/more amenities but probably won't get the same sort service) Their Cuban breakfast was also nice. A mixture of fresh fruit, eggs etc.. was all filling, refreshing and needed for the day ahead. (Especially as Havana wasn't a very foody place in our experience)Definitely recommend this place to anyone coming to Havana.Thank you to Jorge, Oscar and the rest of the team!
Para salir de los caminos trillados del turismo institucional Muy buena acogida, edificio muy bonito, muy bien restaurado. Muy buen desayuno. Tranquilo y limpio. Quizás un poco caro. Falta un armario en la habitación. Para salir de los caminos trillados del turismo institucional.
Outstanding experience at Boutique Vapor 156 hotel I can honestly say my time spent at this hotel was absolutely amazing. From the warm staff welcoming to the kind hospitality. If your seeking the real Havana cultural experience look no further, this is the place! Jorge the Manger catered to all my needs, if your looking for tours, activities, excursions or simply transportation around or outside the city, Jorge will arrange it for you. One member of Boutique vapors amazing staff Daniel took me on a 6 hour walking tour of Havana and explained the cities history. It really was a submissive cultural experience. If I could give em a 11 on a 10 star review I would! I was really impressed, thanks alot 🙂
Colonial Beauty Jorge was incredibly charming and welcoming. This was our first stop in Cuba and we chose well!.It was a peaceful place to return to every day after walking the dusty streets of Havana.It is not situated in the old town but having experienced the two areas, this was a lovely quiet location to stay and a quick taxi ride to the main areas.There was great AC and Wifi available as well as a hairdryer!!Breakfast was delicious, fresh fruit juice, coffee,toast, eggs and fresh fruit.Jorge helped book our vintage car ride for a sunset drive, very memorable.All the staff were beyond friendly and professional.I would highly recommend a stay here, it went beyond my expectations.
Incredible hospitality and warmth Having just returned from five nights in Vapor 156 myself and my friend cannot praise Jorge, the hotel manager and his excellent team enough. Havana can seem bewildering and confusing for a first time traveller there and they made everything so effortlessly easy. Everyone was so naturally friendly and warm, we were instantly put at ease. The hotel itself is wonderfully restored and the upper lounge area a great place to relax. The breakfasts every day are fresh and lovely. If you want to stay in the centre of the old town than this may not be right for you, but having seen how busy that was I'm so pleased we stayed in the far more authentic area round the hotel. Gracias a todos!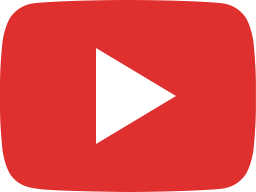 Looking for Vapor 156 song top ten!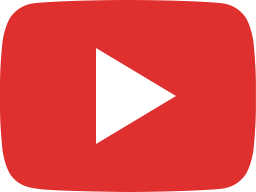 Looking for Vapor 156 song!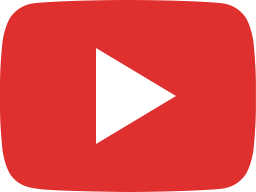 Looking for Vapor 156 song top ten 1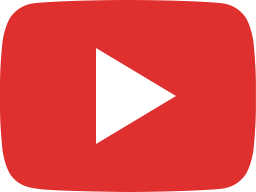 Looking for Vapor 156 song!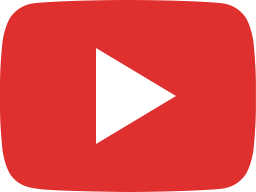 Looking for Vapor 156 song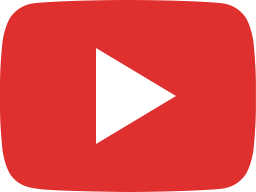 Looking for Vapor 156 song 🎶🎵❗