When guests become part of our family
guests opinions
From AirBnB
Brian

12/31/2019

I had a great time at Vapor 156. I booked my room very spontanously 2 days before my arrival in... read more

Daniel

12/18/2019

This place is breathtaking! When I arrived I was just stunned by the beautiful building and it's thoughtfully hand selected... read more

Fabian

11/25/2019

It was a really nice stay in this hotel during our first days in Cuba. Jorge and all people around him was very nice to us. He took us for city sightseeing and showed us noce places. Everything was clean and well prepared. Food was delicious. We spent a great time there. And biggest point I wanted to mention here - they helped us a lot when we couldn't leave Cuba with our original flight because of Corona outbreak - Jorge manage a rooms for us so we had a place where to saty overnigh and helped us with internet so we were able to buy new flight tickets and many other things which helped us to get home. So we completelly recommend this hotel for stay.

When I arrived in Havana in the later evening as a solo first time visitor, I was a little apprehensive of what to expect. I need not have been concerned. Javier, the night manager gave me a warm welcome and was able to point me in the direction of a local eatery. The room itself was very comfortable and well appointed. Next morning Jorge was most more than helpful in giving directions and suggesting places to visit. The location could not have been better, being a few minutes from the sea front (Malecon) with both the old city and the more modern Vedado within walking distance. I must add my apreciation of all the help offered when the Corona emergency made me cut short a stay in Varadero and reurn to Havana. A quick call to Jorge to say I was on my way and he had a room prepared as well as helping with travel advice and other arrangements. In all Vapor 156 os a perfect choice for someone who want to see the best of Havana and needs a place with someone who speaks perfect English, or German combined with great knowledge and customer service

My partner and I stayed in early January 2020. Our Spanish is totally limited so I loved staying here with staff who were happy to help us out in English. The building is really pretty and recently renovated as you can see in the pictures. Nice hot water shower and cool air conditioning. We really enjoyed walking from the hotel to the old town to see the "real" Havana or one can take a taxi to the old town for approx 10 or 15 Cucs. Israel, one of the staff was especially the most friendly and helpful and welcoming when they checked us in and gave us a welcome drink and chatted to us in the courtyard. Israel gave us lots of tips for restaurants and transport too. Also Jorge really knew his stuff but I asked Jorge to show me a landmark on the map but he told me I don't need a map and just told me all the directions. I got out onto the street and got lost and didn't have internet so I wished Jorge had helped me with the map. I think Jorge just didn't have the eyeglasses handy when I asked. The breakfast staff were really lovey doing an early breakfast for us before the official time when we had an early day program. Later in our Cuba trip we stayed at lovely Casa Particulars (homestays) with families which was really fun and homey, but it was great for our first few days in Cuba to stay in a hotel with 24 hour reception and English speaking staff to help us get into the groove of the country. We found it hard to find a hotel that was not super expensive, until we found this one. I definitely recommend Boutique Hotel Vapor 156, and will stay again when I come to Cuba next time.
This was our first night in Cuba and we enjoyed staying at this small and stylish guest house very much. Our room was spacious and so was the bathroom. Most of all being new to the country we were impressed by the stylish antique furniture,chandeliers,candelabra and chaises longues. The staff were very welcoming and breakfast was nicely presented. The area is good-and a renowned but reasonably priced restaurant Bikeys is close at hand as well as a local food cafe called Loco de Cuba

I wanna book your hotel for 3 days completely for my group. but I couldn't find any connecting way for booking How could I have any contact number or email or website from your Hotel? Thanks a lot in advance
These are the people in charge of making you feel like home away from home.
Elizandro
OWNER
"Creativeness and strength to let you feel the charm and positive energy of the house"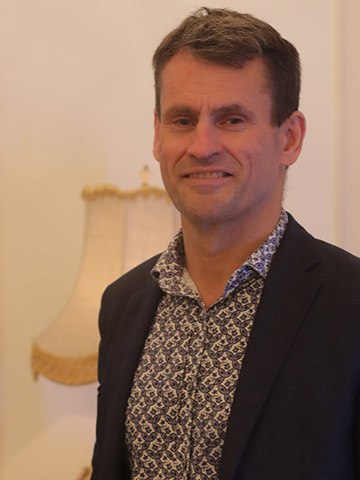 Dirk
OWNER
"Communicative and watching over details to make everything work perfect for you"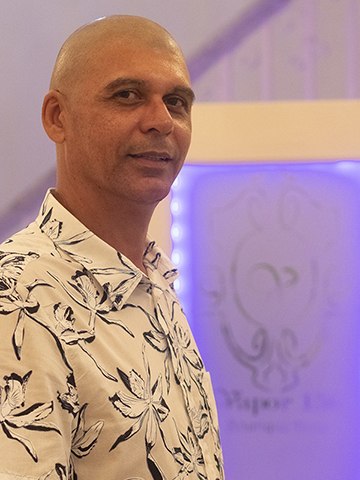 Jorge
MANAGER

"Enthusiastic, ready to take you everywhere you want to go"
Luis
ADMINISTRATOR
"Calm and smiling, always with a solution at hand"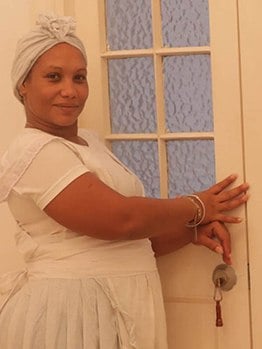 Yenest
CHAMBER MAID
"Friendly and willing to help you at any time"
Javier
NIGHT RECEPTIONIST

"Charismatic and always ready to look after you"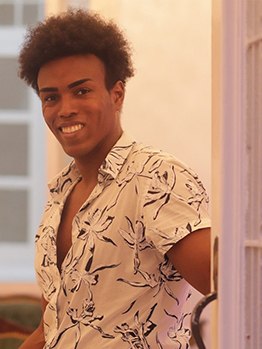 Israel
NIGHT RECEPTIONIST

"Talkative, a story teller of Cuba and its people"
Dear guest.
Here you can find a collection of our newsletters and the hotel magazine. Enjoy reading them. Don't forget to send us your comments. They are valuable to us.
Thank you.
Vapor 156 Magazine
Vapor 156 magazine. Have a virtual tour. Live owners' experiences to make a dream come true.
Newsletter April 2020
 Believe on a better future! Looking for Vapor 156 song! Follow us!
Newsletter July 2020
Vapor 156 Song! Renovation is a fact! Covid-19 in Cuba!
Newsletter October 2020
Dancing Cuba! Enjoy our cocktails! Update on  COVID-19 in Cuba!
The best way to have a Mojito or a Cuba Libre is by listening to a rumba, a salsa or a cha cha. Delight yourself with our Cuban music, suggested by our guests and carefully selected to bring joy to your ears. Note you will be able to have access to two play lists: Vapor 156 music with more than 100 songs and Vapor 156 top ten which compiles the songs our guests love the most.
Finally it's a pleasure to introduce Vapor 156 Boutique Hotel song: "Un Violín para Chano". The song was dedicated to Luciano Pozo González better known as Chano Pozo , also known as The Cuban Drum. The song conveys the revolutionary spirit of our hotel and cultural project. It's glamorous, colorful, stylish, powerful, vigorous, energetic and authentically Cuban. Just what we are!
Be the star of our video clips, remember your Havana adventures or simply tour us to take your final decision to let us host you by watching Vapor 156 videos. Note you will be able to have access to two play lists: Vapor 156 and Looking for Vapor 156 song with highlights of all the music that led us to select the song that identifies us.